Steps to download and use the ViewCommander-Player
**Scroll to view a Video Tutorial**
Download the latest player: Download (zip) Download (exe) 
To load a VC archive from an external drive into the ViewCommander Player: 
                 a. Select Options–> Open Archive Folder/Directory (If loading a .vca file, select 'Open Archive File', select the .vca file. and proceed to Step C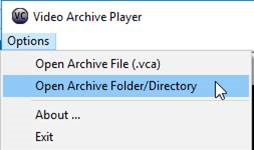 b. Select a camera folder under VCArchive and click "OK". Do not click or navigate into the camera folder, just select it. This will load all video for                                 that camera.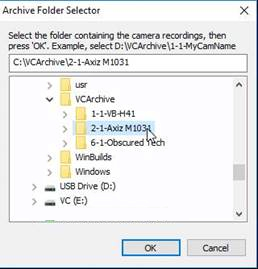 c. The video files are now loaded, to confirm see if there are bolded dates on the calendar. Bolded dates show which days have recordings.