ViewCommander-NVR Version 12
ViewCommander-NVR IP camera recording software is easy to set up and use, reducing your installation and setup costs right from the start. Its efficiency will allow you to view and record more IP cameras on a single system. Furthermore, ViewCommander's reliability will help insure your video is being saved reliably.
ViewCommander-NVR is a reliable, feature rich, high performance, scalable IP network camera recording and management solution.
ViewCommander products are used by schools & universities, law enforcement, municipalities, commercial and industrial facilities.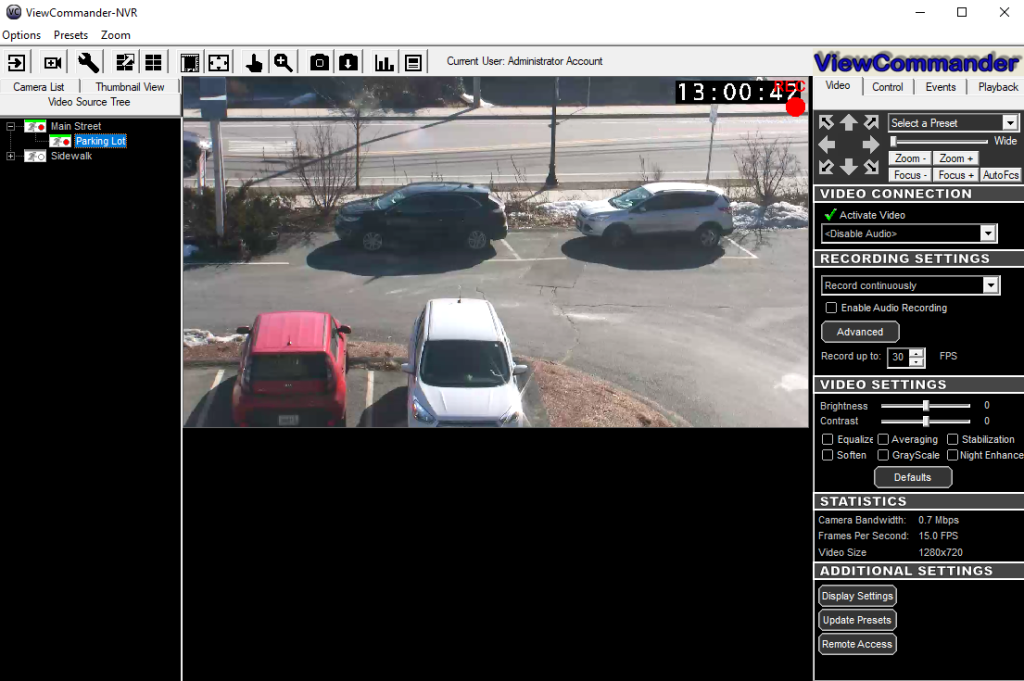 This ViewCommander-NVR screenshot shows the main user interface when taking control of a camera. The LIVE video will be displayed in the main viewing area. Cameras can be selected by choosing a camera from the Video Source Panel on the left of the screen. The control panel will allow you control Pan Tilt Zoom functions.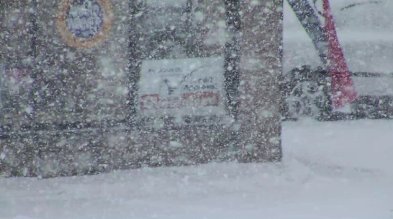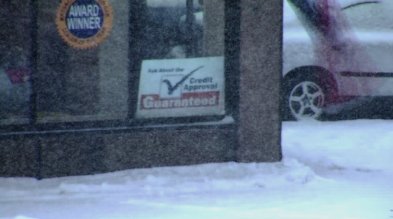 The ViewCommander-NVR software enhances LIVE video in real-time. Use tools to view items in the video that normally cannot be seen using the manufacturer provided viewing applications.
Digitally adjust common settings like brightness and contrast even if your camera is not capable of these settings.
ViewCommander products can be scaled to fit your needs if you later decide to add more cameras to your existing camera fleet, or decide to upgrade to a version with more advanced features.
ViewCommander includes features to extend the capabilities of your existing IP Network cameras by adding video enhancement functions, advanced motion detection, and camera integration with other systems.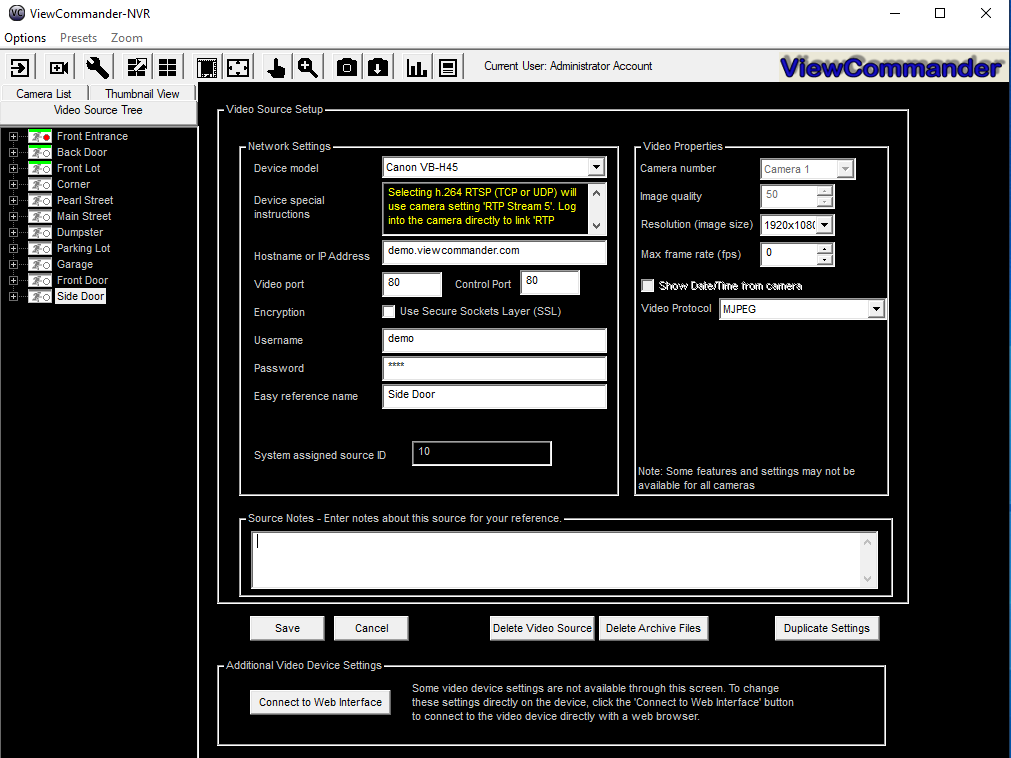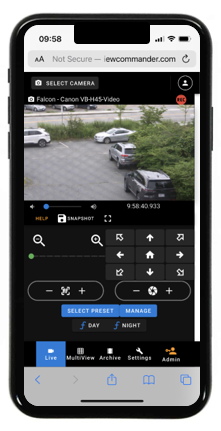 All ViewCommander-NVR models come with a built-in video server at no extra cost. You can access both LIVE and recorded video with a standard web browser with NO plug-ins, Active-X or JAVA required, meaning you can view your video from almost anywhere on any computer with an internet connection. You can even view it on your mobile device! (Android and iPhone) 
Conveniently Export Archives
Playing back recorded video is easy. Just select the 'Playback' tab, and click on the date from the calendar. Then select the hour and minute to begin video playback. Only dates and times that video was recorded will be displayed, so if you have video that was recorded on motion events only, then only the times when motion was detected will be displayed. Use the included ViewCommander Player to view footage on external drives.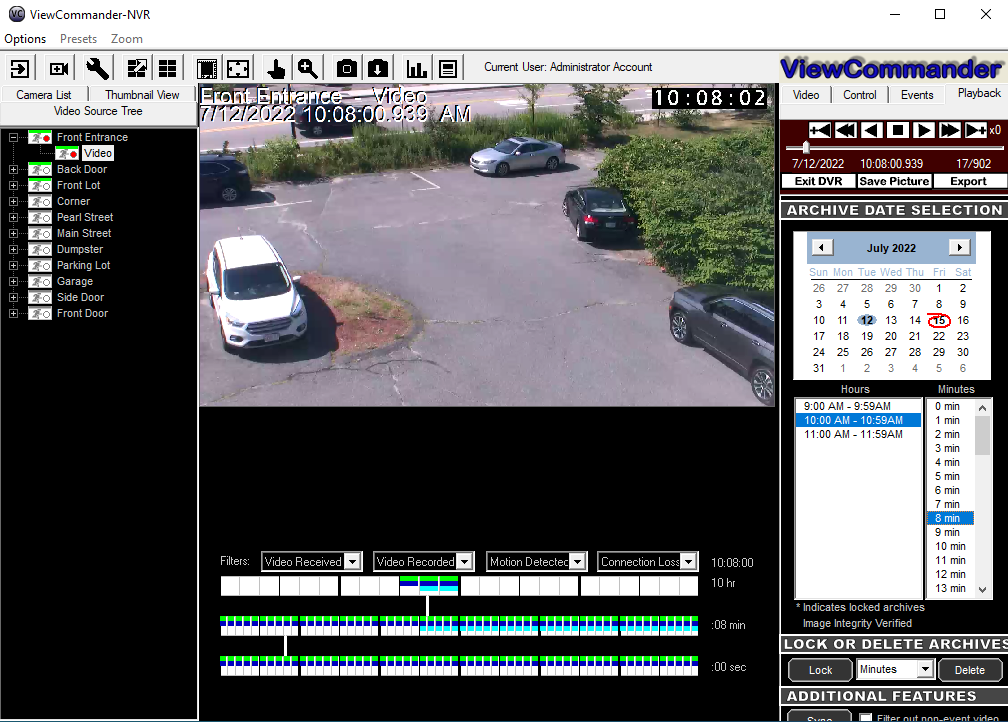 Frequently asked questions
No. ViewCommander allows you to connect to any camera that is in our supported list. If a camera fails or is replaced, simply add the new camera information into ViewCommander. You DO NOT need to register the camera's MAC address or serial number with us.
Yes, as long as they are within the same major version. For example, if you purchased Version 11, you can install up 11.xx updates at no charge. Version 12 would be an option/paid upgrade at a reduced price. Currently we are offering a 80% discount from the equivalent Version 12 price to upgrade from Version 11.
No. Licenses do not expire. But we strongly recommend staying up to date with the latest version. Staying on the latest version includes continued tech support, new features, and more.