To watch a Video Tutorial Click HERE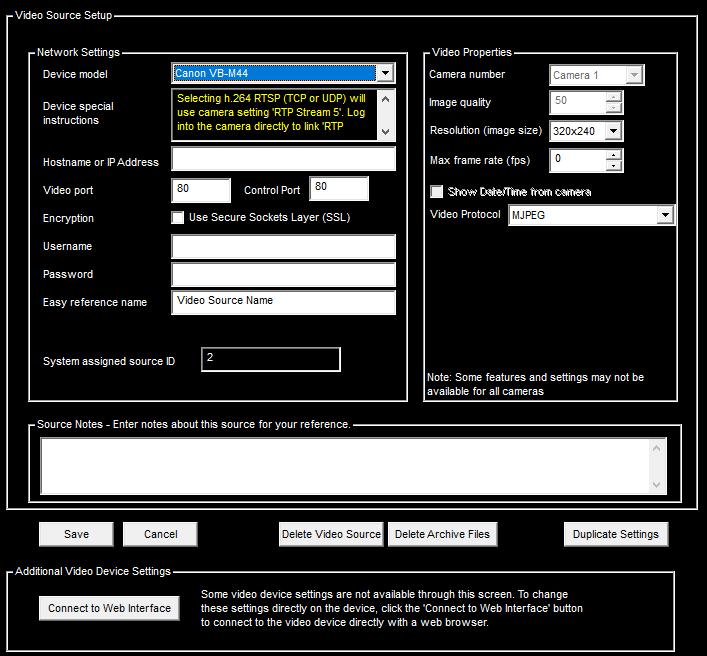 NOTE: Not all cameras will have the same options as below. The options depend on your camera's capabilities. If an item is grayed out, it means this value cannot be set from ViewCommander. However, you may be able to log into the camera directly and change these settings.

Some video cameras and video encoders allow you to adjust additional settings through the device's web-based interface. Refer to your device manual on how to adjust these settings.
NOTE: If you are NOT able to connect your camera to ViewCommander please see our Troubleshooting tips on adding a camera by clicking HERE