There are two tools to export video, the NVR software, and the Web Client. Within these tools there are different ways to export video depending on the situation.
Exporting within the ViewCommander Application
1. Enter "Playback mode" and click "Export"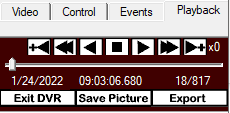 2. Select from the "Format" drop down:
All the video exports will require a start/end time and day. If exporting a AVI/ASF format you will have a few additional options to add to the exported video. 
Note: Depending upon the size of video being exported the export process may take some time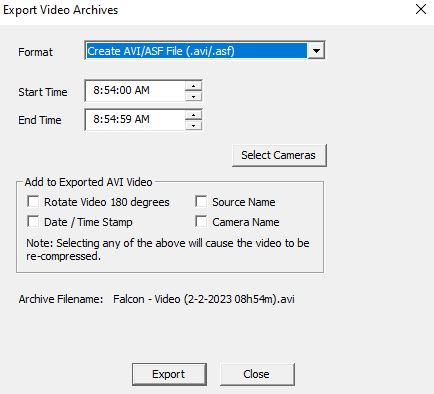 3. "Select Cameras": Allows for multiple camera export. For a time range, choose one or more cameras to export the same time range.  
4. A dialog box will open asking you to select a folder. This is where you want your archive files copied to.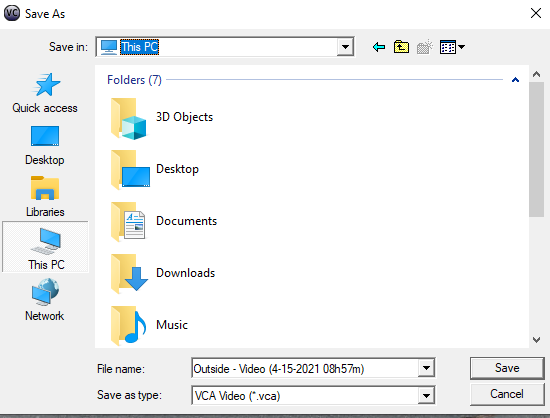 Exporting within the Remote Web Access
1. On the web portal select "Archive"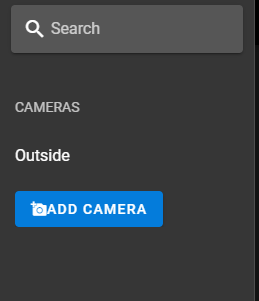 4. On the calendar select the day, time, and minute you would like to export
5. Select "Video Exports" on the right hand side of the screen –> "New Export"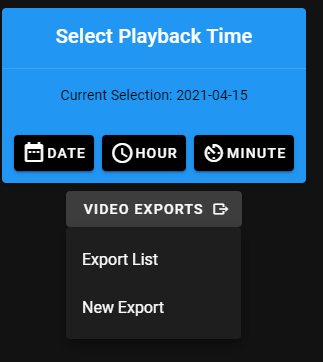 6. Select the Name, Start/End Time, type of video format and the optional timestamp then click "Export" 
Note: 

Depending upon the size of video being exported the export process may take some time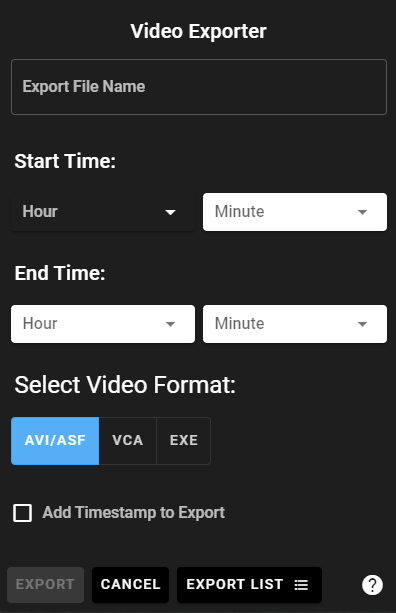 9. To view the exported video click on "Export List"