Set Firewall Rules for ViewCommander Remote Web Access
1. Open Windows Defender Security Center
2. Click on Firewall & network protection
3. Click the Allow an app through firewall link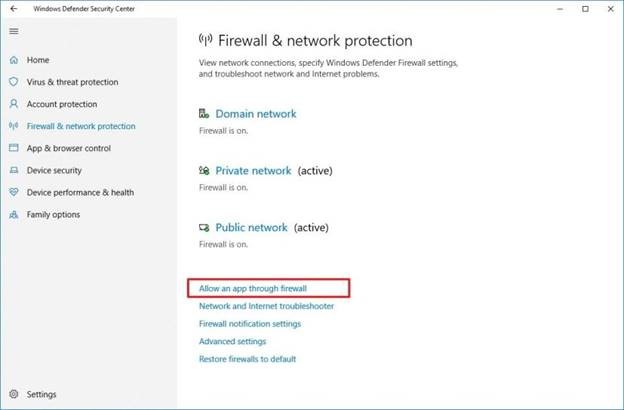 4. Click the Change settings button.
5. Check the app or feature you want to allow through the firewall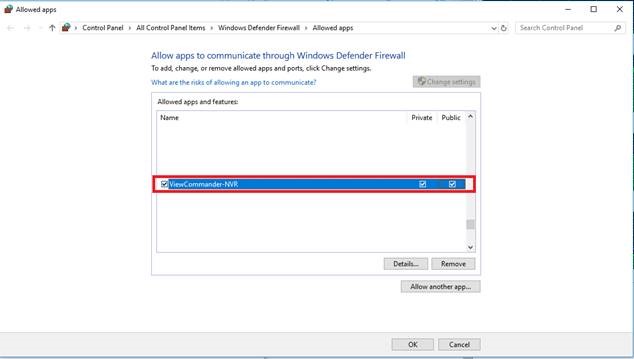 Allow apps through firewall on Windows 10
Quick Tip: If the ViewCommander isn't on the list, click the Allow another app button to locate the application you want to allow ( For reference the ViewCommander installations are here C:\Program Files (x86)\IVI )
Check off Private and Public
Click OK.