Motion Detection on the Web
The Sensors and Events allows for the setting of different types of events, such as motion detection or I/O port events. You can configure ViewCommander to handle events differently for each camera.
Enable "Motion Detection"

1. Check "Enable Motion Detection"
NOTE

: Checking this option will enable the motion detection system for a particular camera. Checking this option uses additional computing power to analyze the video, so leave this option unchecked unless these settings are require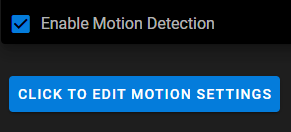 3. Click "CLICK TO EDIT MOTION SETTINGS"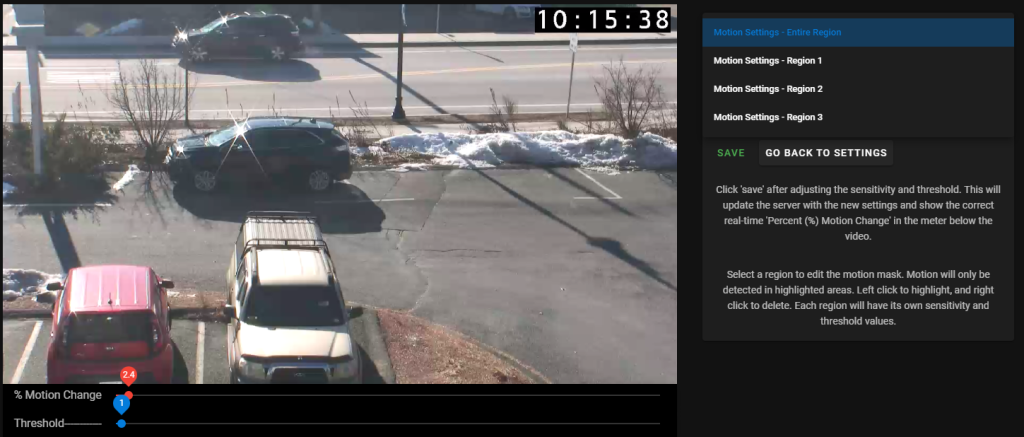 When configuring events, you can set up motion detection for both the whole image, and specific regions of interest.
In the Professional Advanced model, you can create up to 3 regions of interest per camera. In all other models, you can create only 1 region of interest. See "Brush Size" for how to draw where you would like motion to be detected for a specific region.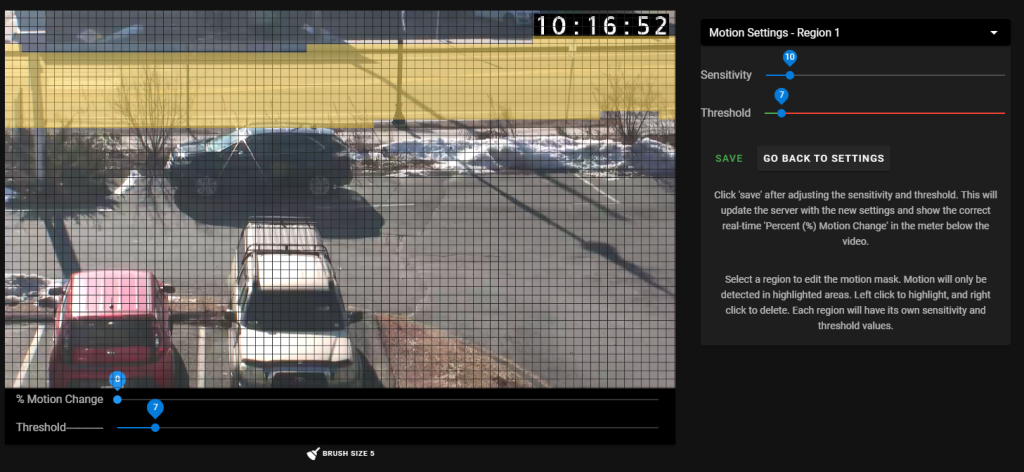 4. Click "SAVE" then "GO BACK TO SETTINGS"
***Click HERE to learn how to setup Sensors and Events next***